The spirit of Christmas is in the air! While Easter is not a national holiday in Japan, because only around 1% of the population is Christian, it is felt across the country.
If you visit Japan before the New Year, you will see many things that are usually connected with Christmas, such as decorations, Christmas markets, and dazzling lights.
There are also a few distinct Japanese customs with various charms that may and should be enjoyed on their own. So, while it may differ from what you are used to, Christmas is nevertheless felt and celebrated in the land of the rising sun.
There is no better way to properly experience Christmas in Japan than with a Japan Rail Pass in hand. You will be able to go across Japan by rail and see the sights. It is the most convenient and cost-effective method to explore everything Japan has to offer.
The holiday season appears to be celebrated in Japan in the exact opposite manner as it does in Western nations. In Japan, Christmas is a time for friends and couples to throw parties, schedule dinners, and enjoy as much as they can.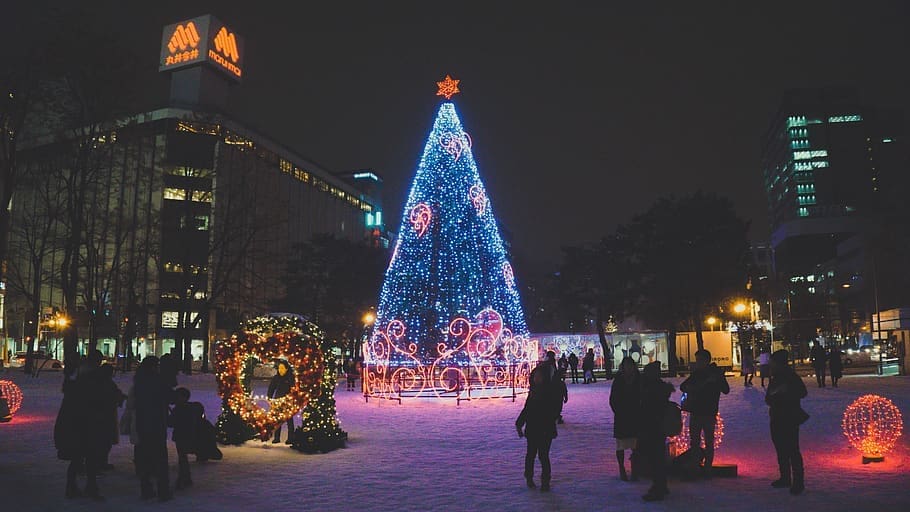 And New Year's is the time of year when everyone in the family gets together, goes to the temple, and celebrates January 1st with food and beverages.
One interesting truth about the Japanese holiday season is that Christmas Eve is the most romantic day of the year. It is the Japanese equivalent of Valentine's Day. In fact, if you don't have a date on Christmas Eve, you probably don't want to be seen alone in public.
Japanese couples, particularly the young, arrange dinners at romantic restaurants, retailers sell romantic Christmas gifts, and the streets are beautifully decked to reflect this most romantic of days.
Contents of this publication:
Japanese Christmas traditions
As previously said, Nativity is recognized in Japan as a time to share happiness rather than a religious holiday, and all of the traditional items associated with it have the same meaning and meanings.
Christmas Cake in Japan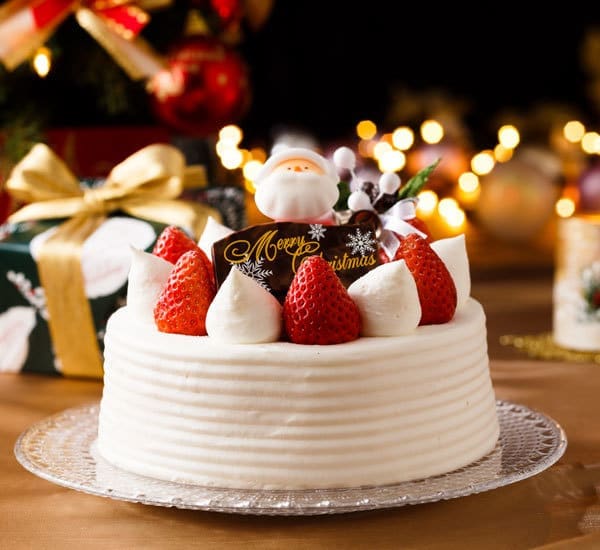 From Hokkaido to Kyushu, the Japanese Christmas cake, or "kurisumasu keki," may be seen on nearly every street corner! This light and spongy delicacy is filled with whipped cream and topped with finely chopped deep red strawberries.
Since Japan emerged from the ashes of World War II, this treasured and delectable Christmas dessert, which is also popular for birthdays, has been viewed as a sign of prosperity.
KFC: Japan's most popular Christmas dinner
Kentucky Fried Chicken serves a holiday lunch to an estimated 3.6 million Japanese homes every Christmas. This is one of the holiest traditions in Japan, and it really reflects the Japanese Christmas spirit.
People start putting orders for the special Christmas menu six weeks in advance since there is such a big demand.
On Christmas Day, the lines are so lengthy that individuals had to wait for hours to obtain their supper. In a nutshell, spending Christmas the Japanese way entails paying a visit to the Colonel!
But why is this the case? The cause dates back more than 40 years to Takeshi Okawara, the country's first KFC manager.
The concept of a "party bucket," to be offered around Christmas, came to him in a dream shortly after the firm opened its doors in Japan in 1970, and after overhearing a handful of foreigners complain about missing the traditional cuisine at this time of year.
KFC Japan conducted a large nationwide Christmas marketing campaign in 1974, which was a great success. Today, it is an important element of their custom and the most popular Christmas lunch in Japan.
Despite the fact that it is an expensive custom, it is about more than just the chicken. It entails complete families gathering and sharing a meal, which is priceless, isn't it?
Winter lights
When it comes to over-the-top shows of joyful excitement, no one does it better than the Japanese. The entire country is enthralled by the illuminations!
Shopping malls, restaurants, and public spaces feature the most beautiful light displays you can imagine, putting everyone in the Christmas spirit.
There are also seasonal illumination events all around the country from the middle of November to Saint Valentine's Day. From small-scale decorations to grandiose audiovisual installations, there is something for everyone.
The most famous and popular locations, such as Tokyo Station in the capital, the Kaiyukan Aquarium in Osaka, or the onsen in Nagashima, Nabana no Sato, have their own unique festive lighting displays that are extremely attractive.
Christmas Markets in Japan
From the north to the south, traditional Christmas markets are held in Japan from the beginning to the conclusion of the winter season.
When visiting Japan during this time of year, you may buy anything from beautiful tree ornaments to mulled wine.
We recommend that you attend the Tokyo Christmas Market, which is sponsored by the German Tourism Association and the German Embassy and is open daily from 11 a.m. to 11 p.m. in Hibiya Park from December 16th to 25th. In addition, there is a Christmas market in Sapporo that we highly recommend you visit.
Disney's Christmas Spectacle
Both foreign and local customers will be able to experience the unique event "Christmas Fantasy" at Tokyo Disneyland, which is themed to "storybooks packed with the Disney Friends' Christmas enjoyment."
With fireworks, exclusive goods, candy giveaways, and a special and delectable Christmas cuisine, this event provides guests with a cheerful and magnificent Disney-style Christmas.
Tokyo Disney is an excellent spot for families with children to spend their Christmas vacation in Japan.
Shopping for Christmas in Japan
Is it really Christmas if you don't do any holiday shopping? During this most joyous season, you may discover traditional trees, beautiful decorations, and a variety of other things on sale at most large shopping malls and department shops, particularly in major cities.
As previously said, exchanging presents on Christmas Eve has become a custom among couples, but it has not spread beyond that.
In December, Japan celebrates its own exchange-gift day, which is similar to a Japanese Secret Santa and is a work-culture custom of Oseibo (end of the year). In addition, New Year's gifts are a big event in Japan.
Japan's Christmas weather forecast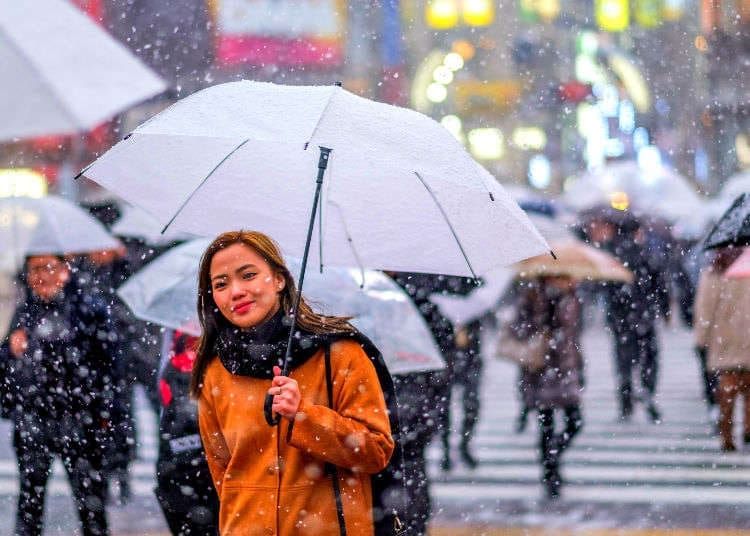 The months of December and January are ideal for visiting this magnificent nation since the weather is generally bright and dry. However, because there is a lot of snow in northern Japan and along the Japanese coast around Christmas, it might be one of the greatest times of year to visit.
The benefit is that the circumstances for winter sports are unrivaled, and it is well worth a visit to one of Japan's onsens. The Japanese Alps are home to some of the world's best ski resorts.
The disadvantage of a winter vacation is that the days are shorter (sunset is around 5 pm in Tokyo). However, as the proverb says, "early to bed, early to wake" makes a man healthy, wealthy, and clever…
Merii Kurisumasu to all of you, wonderful travelers, as the Japanese say.
Until next post.
Sayōnara (さようなら)