The good news for tourists is that any season can be the best time to travel to Japan, making it difficult to choose when to go because each season has its own unique attractions.
Spring, between March and May, and Autumn, between October and November, are often considered the best times to visit Japan, especially in terms of weather. Other seasons, on the other hand, are less crowded and offer seasonal activities such as summer matsuri (festivals) and winter onsen (hot springs), skiing, and snowboarding.
If you have a flexible travel schedule, consider what time of year you would like best. After all, some visitors despise the cold, others the heat and humidity of summer, and there are also those who do their best to escape the crowds.
An important issue to consider when considering a vacation to Japan is whether you prefer better weather or fewer visitors.
Because there's so much to think about, we've included a detailed reference on the best time to visit Japan, with information on the seasons, weather, national holidays to watch out for, and more.
Contents of this publication:
The basics of Japanese stations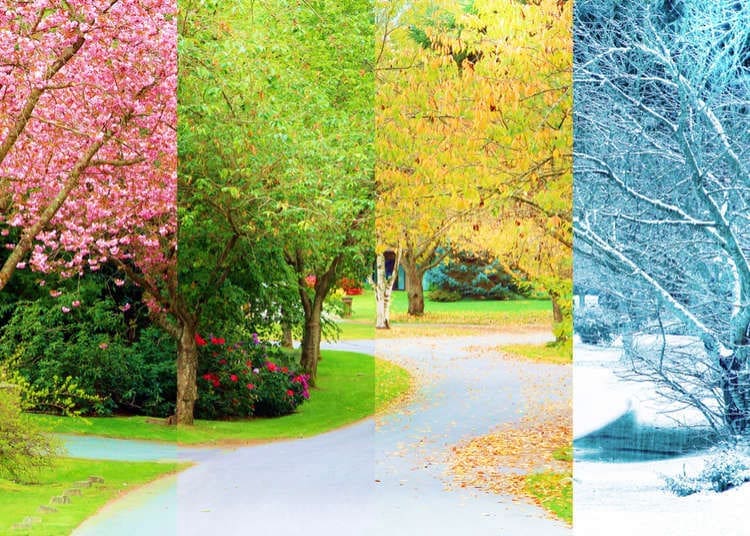 Japan is truly a year-round destination, and Japanese culture is noted for its deep love of the seasons. Every season, and even sub-season, is marked by themed meals and in certain cases, celebrations, as you may see when you visit.
Because of this, we generally recommend taking advantage of every opportunity you have to visit Japan.
Seasons in Japan: A Synopsis
To get started, here's a quick rundown of the highlights from each season:
The cherry blossom season (spring) is well known in Japan, and if you are lucky, and don't mind the crowds, you might be able to enjoy hanami (cherry blossom viewing) in all its glory. In Japan, honeymoons are popular during this romantic season.
Summer is undoubtedly the most joyous season in Japan, with vibrant matsuri (festivals) across the country, opportunities to hike in the highlands, and through the beautiful coastal regions to enjoy the water.
With stunning fall hues and cool, pleasant temperatures, fall is another lovely (and popular) time of year.
Winter brings fantastic seafood, incredibly hot springs, and some of the best skiing and snowboarding in the world.
Month-by-month weather in Japan 🌸☀🍂❄
Here's a quick rundown of the benefits and drawbacks of each month in Japan:
If you don't mind the cold, January and February (after the New Years' celebrations) are wonderful months to visit (if you don't mind the crowds).
The cherry blossom season (in spring), which runs from the end of March to the beginning of April, is beautiful, but it is also one of the busiest and most expensive times of the year.
The weather is pleasant in the middle to the end of May and there are not so many people.
June can be nice, but it is often wet.
July and August are hot and humid, but they are also packed with events.
Mid to late September can be pleasant (if it's hot), with fewer tourists than in summer or fall.
October and November offer beautiful fall weather, but they also have crowds that rival spring (especially for fall foliage in November).
If you don't mind the cold, early December is ideal, but New Year's Eve in the middle to the end of the month is pretty busy.

The basics of Japanese geography
When discussing the seasons and weather in Japan, it is also beneficial to have a basic understanding of the topography of the country. While Japan may seem small on the map, especially compared to China! – it's actually quite big.
The most important thing to remember is that the seasons and weather in Japan differ greatly from place to place. Japan stretches from the warm islands of Okinawa in the extreme southwest to the frozen northern island of Hokkaido.
Hokkaido, unsurprisingly, has a longer and noticeable winter than the rest of Japan. Okinawa, on the other hand, has longer summers and is quite warm practically all year round. Things are less severe in between, in cities like Tokyo and Kyoto on Japan's main island, Honshu.
To keep things as simple as possible, the following information mainly focuses on the seasons and weather in Honshu, especially Tokyo and Kyoto.
In general, the areas to the south and west are somewhat warmer, while the locations to the north and east are slightly cooler. Remember that higher elevation places, like the Japanese Alps, tend to be cooler.
Let's start with Japan's best-known season: spring!
Spring in Japan

🌸

| Best time to travel to Japan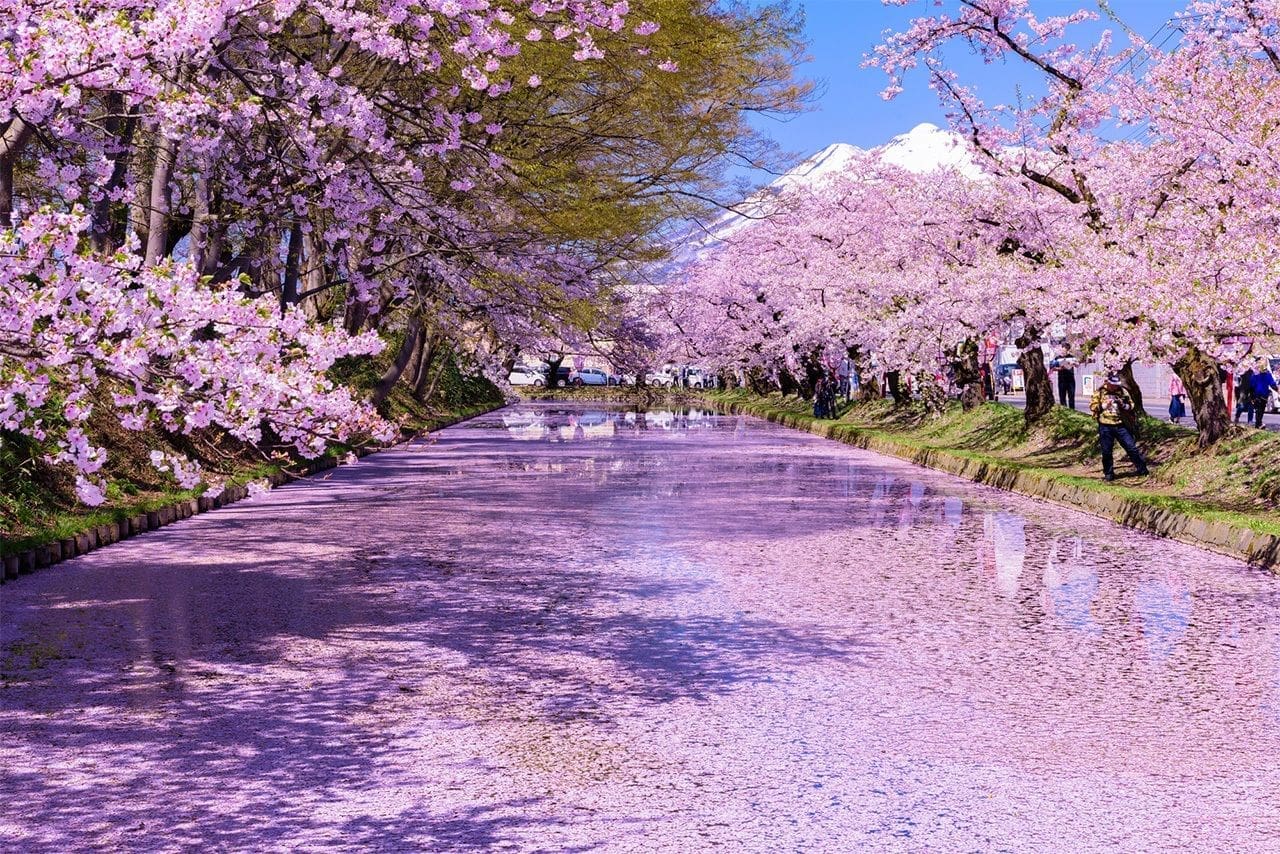 Spring in Japan lasts from approximately the middle of March until the end of May, depending on where you are. Spring weather is typically unpredictable, with temperatures ranging from 40 to 65 degrees Fahrenheit (4 to 18 degrees Celsius). On certain days, your winter coat may be necessary, but on others, you may not even require a sweater.
Spring is Japan's most well-known season, and it is characterized by the famous sakura (cherry blossoms), which bloom between the second and first halves of March (sakura bloom schedules, too, vary significantly depending on location).
Without a doubt, during cherry blossom season, we receive considerably more requests for travel to Japan than at any other time of year. Indeed, it is such a popular time to come that we are sometimes obliged to cease accepting new inquiries months in advance.
Certainly, the beauty of cherry blossoms in bloom is enticing, and makes that flower watching in Japan worths any possible drawbacks!
Travelers visiting Japan frequently aim to time their visits to coincide with hanami season, but Mother Nature may be fickle. Sakura trees bloom early in some years and late in others; in "fortunate" years, flowers may remain on the trees for a few weeks, while in others, a strong wind or rain may scatter them prematurely.
Why should you avoid cherry blossom season?
First and foremost, we must admit that cherry blossom season may be spectacular. The issue is whether the difficulty, additional money, and unending crowds are worth it for you.
The trouble with the blooms, other from their unpredictability (as mentioned above), is that they've nearly become too popular for their own good. Cherry blossom season has long been a very popular time to visit, but in recent years, Japan has consistently received record-breaking tourist numbers (primarily from Asia, Europe, the US, Australia, and beyond).
The "worst" of peak cherry blossom season lasts from mid-March to about mid-April, and it's equivalent to Europe during summer holidays in terms of attractiveness and people.
What does this mean for you as a traveler:
More people in the places.
Availability of lodging is limited.
High prices for lodging.
There is a need to plan considerably further ahead of time.
Shortage of accommodation in japan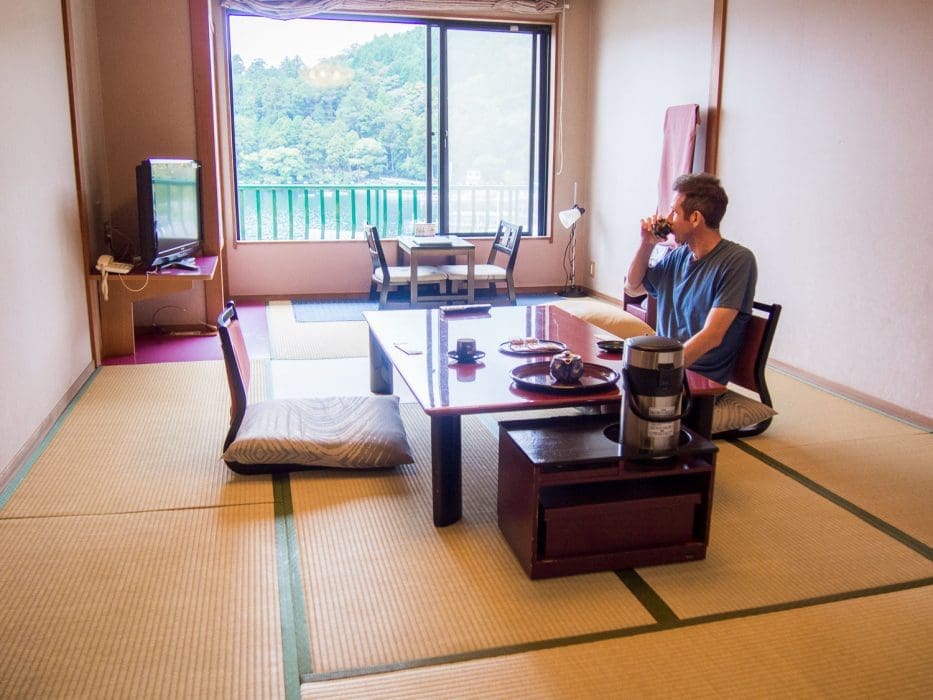 Many hotels and ryokans start receiving lodging inquiries for cherry blossom season up to a year in advance or more and fill up fairly fast. Fortunately, other lodgings don't start accepting bookings this long in advance, so planning with less notice isn't difficult.
One of the primary issues that most visitors are unaware of is that Japan's recent increase in popularity as a tourist destination has taken the country by surprise to a large extent. Rather than try to attract more visitors to Japan, the JNTO's (Japan National Tourism Organization) major issue currently is managing with the massive influx.
Unfortunately, there are just not enough hotel rooms to go around for would-be tourists. This is especially bad in Kyoto, where there is a severe scarcity of accommodations compared to demand. It's also a problem when it comes to the top hotels in Japan, which tend to have fewer rooms.
It's also worth mentioning that guides are in short supply as well. The top guides in Japan are frequently booked months in advance, making it difficult to locate excellent guides when scheduling with little notice.
Japan's Golden Week 🍶
Despite its drawbacks, cherry blossom season may be a beautiful time to visit Japan if you plan ahead of time.
However, there is one week in the spring that we strongly advise you to avoid unless you have no other option: Golden Week. Golden Week, together with the New Year's holiday (and the August Obon vacation), is one of Japan's busiest travel weeks.
Golden Week generally starts at the end of April and lasts through the first week of May (the calendar changes somewhat each year). Japanese people travel a lot at this time of year, making it a very busy and expensive time to travel across Japan.
If you're wondering what all the buzz is about (after all, maybe holidays and festivals are your things), it's vital to note that being in Japan during Golden Week isn't especially thrilling. It's just a series of uninteresting public holidays stacked on top of each other.
If you really must go during Golden Week, do so; but, if you can alter your dates a bit, do so.
Final Recommendations for Visiting Japan in the Spring
After reading the foregoing, some of you may be considering skipping the cherry blossoms (and Golden Week) in favor of fewer crowds.
Late April is an excellent time to travel, however, the cherry blossom season's popularity has recently begun to spill over into this portion of the month (also, if considering late April, beware of Golden Week). Mid- to late May is also a great time to visit Japan since it offers a decent mix of warmer weather and fewer visitors (though even May is starting to become popular).
The spring weather clearly transforms into Japan's hot and humid summer when May gives way to June.
Summer in Japan ☀ | Best time to travel to Japan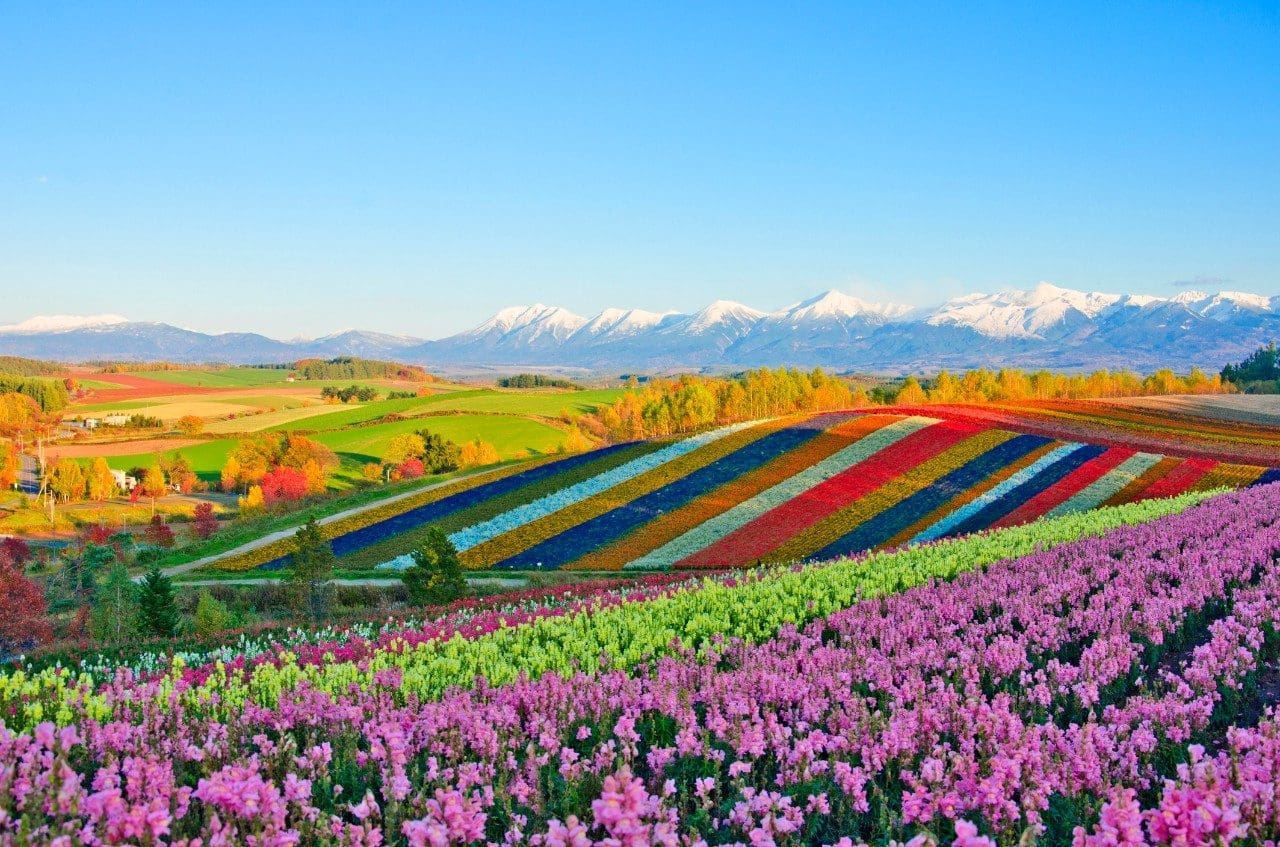 Summer in Japan lasts from June to September, depending on where you are. Summers are hot and humid, with temperatures ranging from 70º to 90 degrees Fahrenheit (21º to 32º degrees Celsius).
July and August are the warmest and most humid months of the year, making sightseeing difficult for those who are sensitive to humidity. Summer, despite (or perhaps because of) the hot weather, can be one of the most exciting seasons to visit Japan.
Japan has more festivals than nearly any other country in the world, and Japanese matsuri are frequently magnificent in all their color, history, and enthusiasm.
Summertime in Japan offers several of the country's greatest festivals, including Kyoto's Gion Matsuri, Osaka's Tenjin Matsuri, Aomori's Nebuta Matsuri, and Tokushima's Awa Odori festival, as well as many colorful (and tasty) neighborhood matsuri.
Summer is also known for its spectacular fireworks displays, in addition to matsuri. In Japan, hanabi (fireworks) are treated seriously, and seeing a hanabi taikai is both enjoyable and culturally enriching. The Sumida River Fireworks in Tokyo are particularly well-known, although fireworks displays may be found all across the country during the summer.
This all sounds like a lot of fun – and it is – but is it worth fighting the summer heat and humidity in Japan? That is something you will have to decide for yourself.
How hot and humid is the summer in Japan?
Aside from the normal summer crowds (due in part to the summer holidays that take place around the world), one of the potential downsides to visiting Japan in the summer is the heat and humidity, which can be oppressive at times.
Summers in Tokyo, in my opinion, is similar to summers in New York City. It's hot and humid, but the days are long, people have fun, and it's worth it if you're not one of those people who melt in this kind of heat. Kyoto is more like a wetter metropolis like Washington, DC.
Summer travel tips for Japan
As stated above, Japan stretches from the northernmost tip of Hokkaido to the southernmost subtropics of Okinawa. This results in substantial weather fluctuations, allowing you to choose your preferred climate when visiting Japan -to some extent-.
Also, mountainous places in central Japan, like the Japanese Alps, have lower temperatures than cities like Tokyo and Kyoto.
If you visit Japan during the summer and want to avoid the heat and humidity, try to spend as much time as possible in places like the Japanese Alps, Tohoku, and Hokkaido. You can still enjoy the summer, although it will be more moderate than in the main cities.
Whether it is worth it or not depends on your ability to have fun in such conditions. It can be difficult for Californians who are used to hot weather, but people from places with various seasons will generally be fine.
Even if you don't like the heat and humidity, there are methods to enjoy a light version of the Japanese summer.
The rainy seasons and typhoons in Japan ☔
Compared to most Asian countries, Japan enjoys a relatively moderate rainy season. Depending on where you are, the rainy season (also known as tsuyu or plum rain) lasts from mid-June to mid-July.
Even though it is a rainy season, tourists should not expect rain every day. Also, while the rains are generally constant, they are not always severe (unlike in many Asian countries, torrential rains are not the norm). Although some of us enjoy this time of year, if you are extremely sensitive to rain, you can explore alternative dates.
Typhoons (also known as hurricanes) are most common between May and October, with the peak occurring in late summer. Typhoons are particularly dangerous in Okinawa and southwestern Japan, however, they can hit other regions of the country as well. Typhoons frequently disrupt travel arrangements (for example, airline cancellations) to and from Okinawa in late summer, while this occurs less frequently in most other regions of Japan.
Summer in Japan lasts until September, but as October approaches, the long-awaited fall season begins.
Fall in Japan 🍂| Best time to travel to Japan
Autumn in Japan lasts from roughly the middle of September until the beginning of December, depending on where you live. The fall season is often regarded as the most favorable (weather-wise) time to visit Japan, with temperatures ranging from 50 to 70 °F (10 to 21 °C).
Aside from its pleasant temperatures and often clear weather (especially in late October), fall is arguably most known for the brilliance of its changing leaves (koyo).
While autumn technically begins in late September, it is still extremely warm (often very hot) during this time of year, but with the coming of October, the fall officially begins.
With the favorable shift in weather, travelers begin to flock to Japan to take advantage of the good temperatures, making October a particularly popular travel season in Japan. However, its popularity pales in comparison to that of November, when the prime autumn travel season begins. Autumn is in full swing by November, and the fall leaves can be seen throughout Japan.
Fall Travel Tips to Japan
Due to the popularity of October and November, if you want to avoid visitors as much as possible, you may want to consider early December, when you may still "catch some koyo", but with fewer tourists around. A soak in an outdoor onsen while admiring the fall leaves is also a memorable experience.
In terms of attraction and possible drawbacks, Japan's autumn foliage season is analogous to cherry blossom season (described in more detail above). As with hanami season travel, koyo season travel entails dealing with more visitors, less lodging availability, higher accommodation fees, and the need to plan ahead of time.
Winter in Japan ❄| Best time to travel to Japan
Winter in Japan lasts from approximately December to roughly mid-March, depending on where you live. Winters are chilly, with temperatures ranging from 30 to 45 degrees Fahrenheit (-1 to 7 degrees Celsius). Yes, it's chilly, but if you can get over that (which may be a "dealbreaker" for some), you'll discover that winter is one of the greatest seasons to explore Japan for yourself.
With a few exceptions (mentioned below), Japan, like many other places across the world, sees fewer visitors during the chilly winter months. This is due in part to the fact that most people choose to come during more well-known seasons (such as cherry blossom season), and in part to the fact that not everyone can use vacation days to travel at this time of year. This is disappointing, especially if you want to explore Japan when there are fewer visitors!
Snowfall is extremely abundant in Japan's mountains, making Japan an excellent ski and snowboarding destination. Hokkaido and the Japan Alps are the most well-known destinations for experiencing Japan's famed snow (the latter played host to the 1998 Winter Olympic Games).
The opportunity to truly appreciate Japanese hot springs is one of the nicest features of visiting Japan in winter. While onsen may be enjoyed at other times of the year, nothing beats sitting in a mountain hot spring, surrounded by beautiful scenery, with snow falling on you while you bathe. It's one of the typical Japanese experiences that shouldn't be missed.
Winter Travel Tips to Japan
In general, there are significantly fewer visitors in Japan during the winter, but there are a few important exceptions to bear in mind.
We get a lot of requests for New Year's Eve travel, and although it may be a lovely time to visit, it's also important to weigh the possible negatives. Because it is a long holiday period (not only in Japan, but around the world), the days before, during, and after New Year's Day tend to be extremely crowded with both foreign visitors and Japanese people visiting relatives or enjoying vacations.
This means that the picturesque ancient alleyways of Kyoto, for example, will most certainly be buzzing with people from all over Japan and the world. It's a lovely setting, full of Christmas joy (Japanese style), for some, but for those who want more peace and quiet, it's worth a look.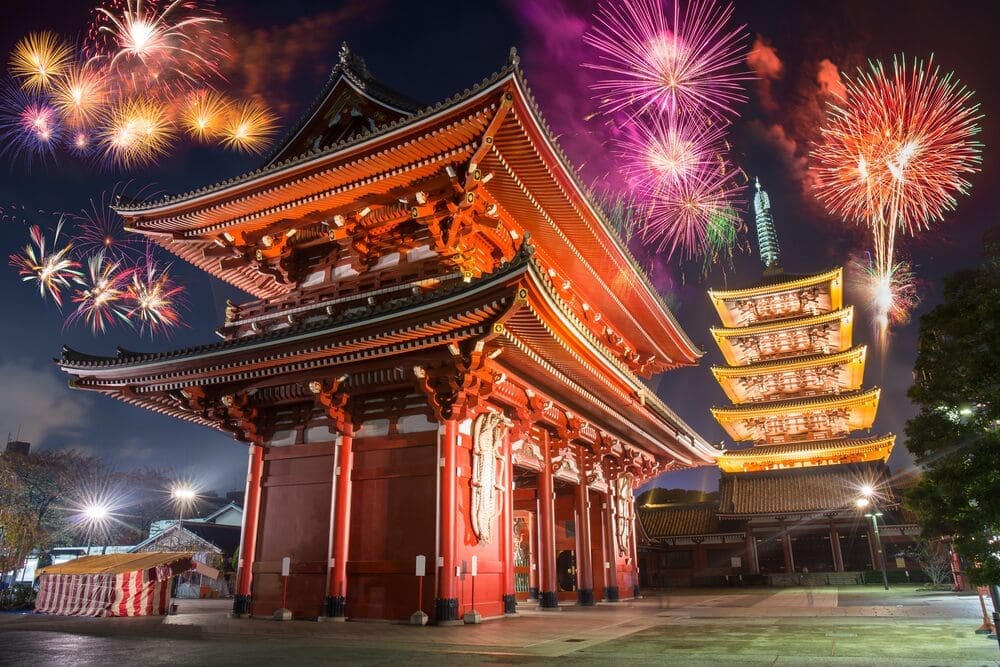 Furthermore, because Japanese people have several days off for the New Year's vacation (much more than in areas like the United States or Europe), lodgings around the nation are often quite full, resulting in poor availability and higher-than-usual pricing. Luxury ryokans, for example, are sometimes booked up to a year in advance by "repeaters."
In terms of the New Year in Japan, it's also worth noting that many places are closed from the end of December (typically anytime after Christmas) until a few days into January (usually until about January 3rd or 4th or later).
This can include (but is not limited to) restaurants, museums, stores, and other establishments. While there are more and more exceptions, it's been quite acceptable in the past to expect most eateries to be closed from at least December 31st until at least January 2nd or 3rd (apart from certain high-end restaurants, as well as those located in department stores, hotels, and those catering particularly to travelers).
On the plus side, this might be an excellent time to get off the main road and explore more isolated parts of Japan. Furthermore, most temples and shrines (for example, in Kyoto) stay open during the New Year's holiday, making it a wonderfully tranquil and pleasant time of year to visit.
Peak Seasons and National Holidays in Japan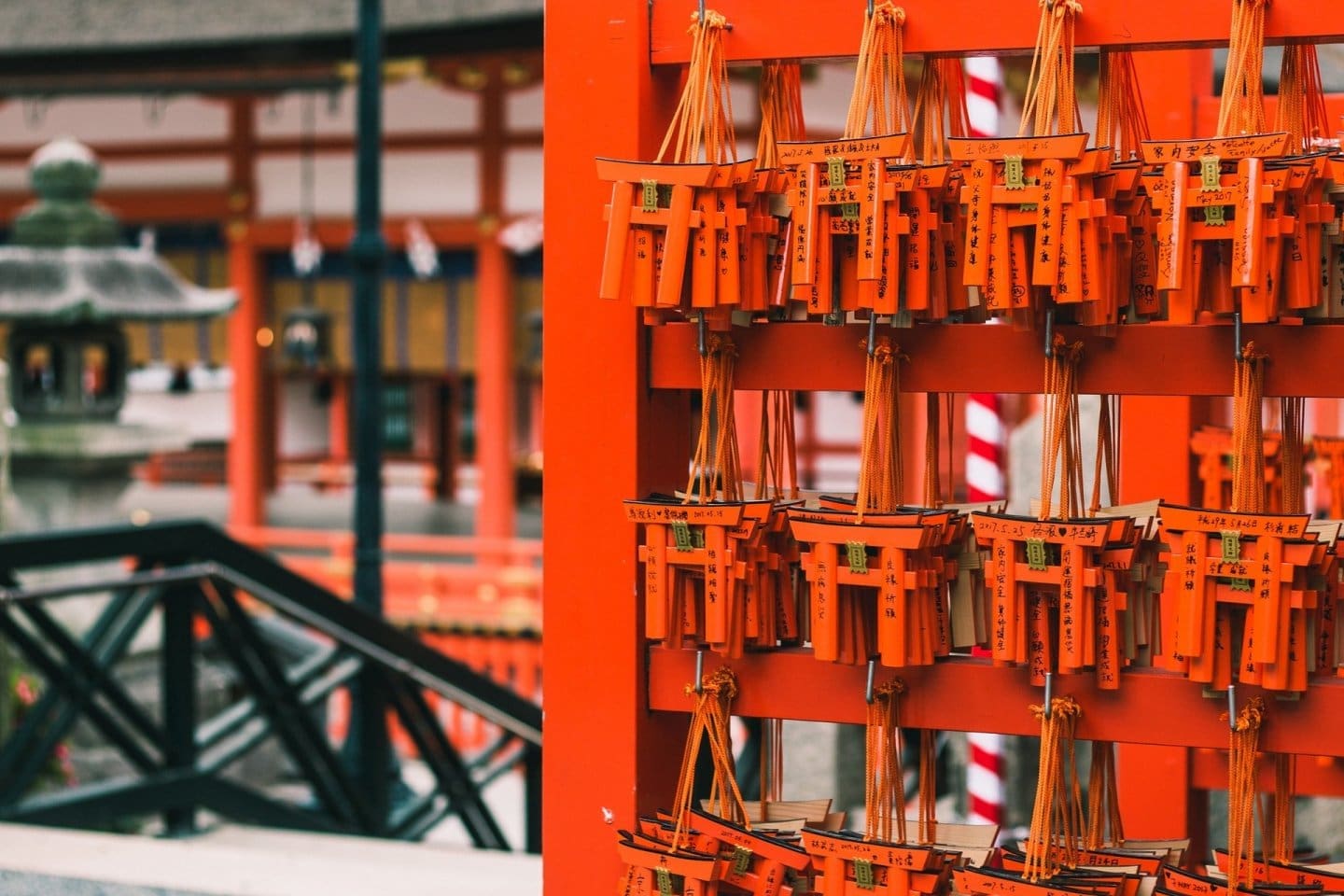 Japan has become a very popular tourist destination, and many visitors ask us when they should go to escape the crowds.
The good news is that crowds may be avoided to some extent at any time of year. Of course, this necessitates making an extra effort to explore during "off" hours (such as early in the morning) or to focus on off-the-beaten-path locations (as opposed to popular tourist spots).
However, if you truly want to feel as though you have Japan to yourself (at least to some extent), avoid traveling during any of Japan's high seasons.
Peak Travel Seasons in Japan
The following is a list of the busiest times of the year in Japan. In addition to crowds, it's reasonable to expect hotel and ryokan prices to rise during these high tourist months.
New Year's: During the last week of December and the first week of January.
Cherry blossom season: Lasts about from the second part of March to the first half of April.
Golden Week: This is a long holiday week that takes place in the first week of May.
Obon: A long holiday season that generally takes place in the middle of August.
National Holidays: Please see the table below for a list of Japanese national holidays.
National Holidays in Japan in 2021 and 2022
Japanese people like traveling and will take advantage of any three-day weekend to travel within Japan. To assist you in planning around these busy weekends, below is a list of Japan's national holidays, when travel demand is expected to be strong.
JAPAN'S REMAINING NATIONAL HOLIDAYS IN 2021
Culture Day is November 3rd (Bunka no Hi)
Labor Day is on November 23rd (Kinro Kansha no Hi)
New Year's Eve to January 3: Holidays
JAPAN'S NATIONAL HOLIDAYS IN 2022
New Year's Day is January 1st (Shogatsu)
The 10th of January is National Coming-of-Age Day (Seijin no hi)
National Foundation Day is on February 11th (Kenkoku kinenbi)
The Emperor's Birthday is February 23rd.
Spring Equinox Day is March 21st (Shunbun no hi)
Peak Travel Days: April 29 to May 5: Golden Week
Showa Day is on April 29th (Showa no hi)
May 3rd is Constitution Day (Kenpo kinenbi)
Greenery Day is May 4th (Midori no hi)
Children's Day is May 5th (Kodomo no hi)
July 18th is National Ocean Day (Umi no hi)
Mountain Day is August 11th (Yama no hi)
Obon Peak Travel Days are August 12-16.
Respect for the Elderly Day is celebrated on September 19th (Keiro no hi)
The Autumn Equinox occurs on September 23rd (Shubun no hi)
Health and Sports Day is celebrated on October 10th (Taiiku no hi)
Culture Day is November 3rd (Bunka no hi)
Labor Day is on November 23rd (Kinro kansha no hi)
New Year's Eve to January 3: Holidays
When Do You Plan to Visit Japan? 🎎🛫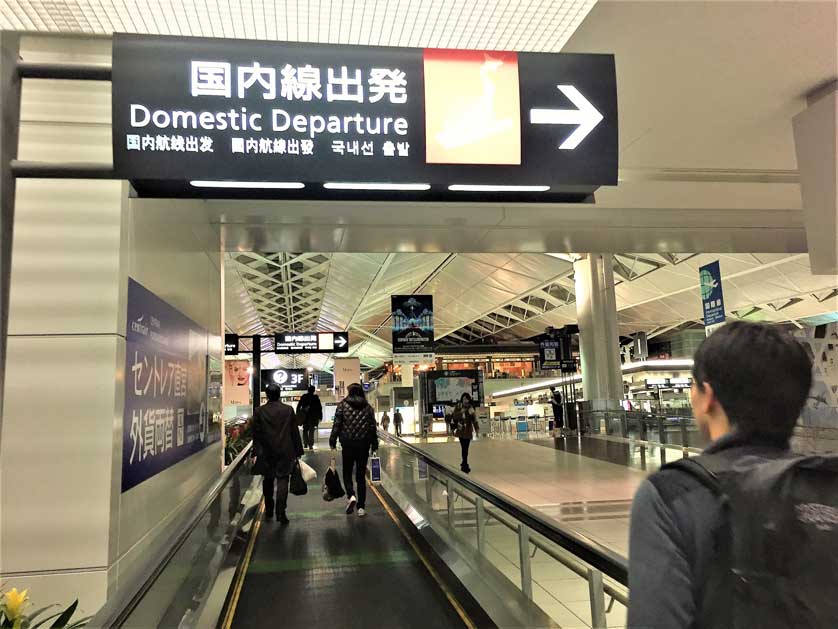 The first step in organizing a vacation to Japan is deciding when to go. We hope this guide has given you a better understanding of what each of Japan's seasons is like and when it would be best for you to visit.
Japan is stunning at any time of year, and we hope you will get the opportunity to go soon!